Posts for tag: gum disease
By Gerber Dental Care
November 10, 2019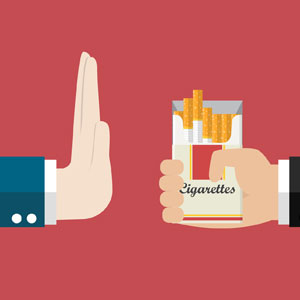 Your risk for periodontal (gum) disease increases if you're not brushing or flossing effectively. You can also have a higher risk if you've inherited thinner gum tissues from your parents. But there's one other risk factor for gum disease that's just as significant: if you have a smoking habit.
According to research from the U.S. Centers for Disease Control (CDC), a little more than sixty percent of smokers develop gum disease in their lifetime at double the risk of non-smokers. And it's not just cigarettes—any form of tobacco use (including smokeless) or even e-cigarettes increases the risk for gum disease.
Smoking alters the oral environment to make it friendlier for disease-causing bacteria. Some chemicals released in tobacco can damage gum tissues, which can cause them to gradually detach from the teeth. This can lead to tooth loss, which smokers are three times more likely to experience than non-smokers.
Smoking may also hide the early signs of gum disease like red, swollen or bleeding gums. But because the nicotine in tobacco restricts the blood supply to gum tissue, the gums of a smoker with gum disease may look healthy. But it's a camouflage, which could delay prompt treatment that could prevent further damage.
Finally because tobacco can inhibit the body's production of antibodies to fight infection, smoking may slow the healing process after gum disease treatment.  This also means tobacco users have a higher risk of a repeat infection, something known as refractory periodontitis. This can create a cycle of treatment and re-infection that can significantly increase dental care costs.
It doesn't have to be this way. You can substantially lower your risk of gum disease and its complications by quitting any kind of tobacco habit. As it leaves your system, your body will respond much quicker to heal itself. And quitting will definitely increase your chances of preventing gum disease in the first place.
Quitting, though, can be difficult, so it's best not to go it alone. Talk with your doctor about ways to kick the habit; you may also benefit from the encouragement of family and friends, as well as support groups of others trying to quit too. To learn more about quitting tobacco visit www.smokefree.gov or call 1-800-QUIT-NOW.
If you would like more information on how smoking can affect your oral health, please contact us or schedule an appointment for a consultation. You can also learn more about this topic by reading the Dear Doctor magazine article "Smoking and Gum Disease."
By Gerber Dental Care
September 16, 2018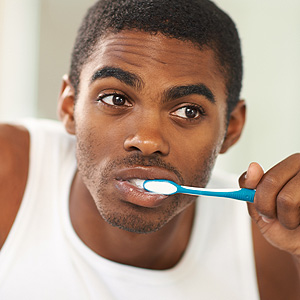 While tooth decay seems to get most of the "media attention," there's another oral infection just as common and destructive: periodontal (gum) disease. In fact, nearly half of adults over 30 have some form of it.
And like tooth decay, it begins with bacteria: while most are benign or even beneficial, a few strains of these micro-organisms can cause gum disease. They thrive and multiply in a thin, sticky film of food particles on tooth surfaces called plaque. Though not always apparent early on, you may notice symptoms like swollen, reddened or bleeding gums.
The real threat, though, is that untreated gum disease will advance deeper below the gum line, infecting the connective gum tissues, tooth roots and supporting bone. If it's not stopped, affected teeth can lose support from these structures and become loose or out of position. Ultimately, you could lose them.
We can stop this disease by removing accumulated plaque and calculus (calcified plaque, also known as tartar) from the teeth, which continues to feed the infection. To reach plaque deposits deep below the gum line, we may need to surgically access them through the gums. Even without surgery, it may still take several cleaning sessions to remove all of the plaque and calculus found.
These treatments are effective for stopping gum disease and allowing the gums to heal. But there's a better way: preventing gum disease before it begins through daily oral hygiene. In most cases, plaque builds up due to a lack of brushing and flossing. It takes only a few days without practicing these important hygiene tasks for early gingivitis to set in.
You should also visit the dentist at least twice a year for professional cleanings and checkups. A dental cleaning removes plaque and calculus from difficult to reach places. Your dentist also uses the visit to evaluate how well you're doing with your hygiene efforts, and offer advice on how you can improve.
Like tooth decay, gum disease can rob you of your dental health. But it can be stopped—both you and your dentist can keep this infection from ruining your smile.
If you would like more information on preventing and treating gum disease, please contact us or schedule an appointment for a consultation.
By Gerber Dental Care
May 09, 2018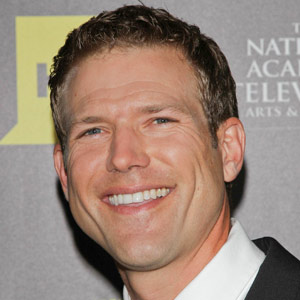 Are bleeding gums something you should be concerned about? Dear Doctor magazine recently posed that question to Dr. Travis Stork, an emergency room physician and host of the syndicated TV show The Doctors. He answered with two questions of his own: "If you started bleeding from your eyeball, would you seek medical attention?" Needless to say, most everyone would. "So," he asked, "why is it that when we bleed all the time when we floss that we think it's no big deal?" As it turns out, that's an excellent question — and one that's often misunderstood.
First of all, let's clarify what we mean by "bleeding all the time." As many as 90 percent of people occasionally experience bleeding gums when they clean their teeth — particularly if they don't do it often, or are just starting a flossing routine. But if your gums bleed regularly when you brush or floss, it almost certainly means there's a problem. Many think bleeding gums is a sign they are brushing too hard; this is possible, but unlikely. It's much more probable that irritated and bleeding gums are a sign of periodontal (gum) disease.
How common is this malady? According to the U.S. Centers for Disease Control, nearly half of all  Americans over age 30 have mild, moderate or severe gum disease — and that number increases to 70.1 percent for those over 65! Periodontal disease can occur when a bacteria-rich biofilm in the mouth (also called plaque) is allowed to build up on tooth and gum surfaces. Plaque causes the gums to become inflamed, as the immune system responds to the bacteria. Eventually, this can cause gum tissue to pull away from the teeth, forming bacteria-filled "pockets" under the gum surface. If left untreated, it can lead to more serious infection, and even tooth loss.
What should you do if your gums bleed regularly when brushing or flossing? The first step is to come in for a thorough examination. In combination with a regular oral exam (and possibly x-rays or other diagnostic tests), a simple (and painless) instrument called a periodontal probe can be used to determine how far any periodontal disease may have progressed. Armed with this information, we can determine the most effective way to fight the battle against gum disease.
Above all, don't wait too long to come in for an exam! As Dr. Stork notes, bleeding gums are "a sign that things aren't quite right." Â If you would like more information about bleeding gums, please contact us or schedule an appointment. You can read more in the Dear Doctor magazine article "Bleeding Gums." You can read the entire interview with Dr. Travis Stork in Dear Doctor magazine.